Theatre is filled with plays written by men as well as populated by men with daddy issues, from Death of a Salesman to Cat on a Hot Tin Roof. When characters have mommy issues it's usually men like Oedipus. There have been some female characters with mommy issues—Baby June and Louise in Gypsy, the daughters Weston in August: Osage County. In the world of cabaret, it's a theme that has rarely been touched upon except maybe as an homage such as Andrea Marcovicci has done with her nightclub singer mother Helen.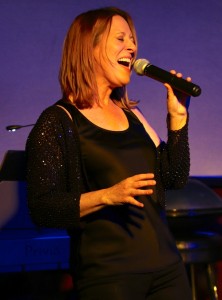 Susannah Blinkoff first conceived her Hollywood Fringe Festival offering Daughter of… as a double act with her songwriter/singer mother Carol Hall. She flew to New York and they had a very creative weekend working on the show. Upon leaving, her mother informed her that she really wasn't in love with the project. In desperate need of therapy, Blinkoff decided to do the show solo, with a second stool on stage in place of her absent mother. Although Blinkoff has had a conflicted relationship with her mother it pales in comparison to Hall's with her five time married mean alcoholic mother. Blinkoff doesn't sugar coat her family history and discovers her mother's songs are usually tales of survival.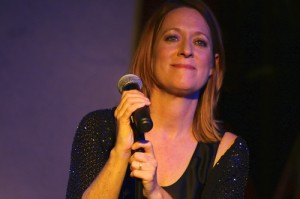 Hall had a very successful career—gold records for "Jenny Rebecca" recorded by Barbra Streisand and for three of her songs recorded on "Free to Be…You and Me." She had a recording contract with Elektra Records in the 1970s and wrote the score for the popular Broadway musical The Best Little Whorehouse in Texas. Blinkoff sings many of her mother's compositions in the first part of her show as she details what it was like growing up the daughter of someone famous. Although she chose to be an actress, Blinkoff eventually gravitated to singing and songwriting and her material is also of a personal although more upbeat nature. Her voice is pure and strong and she can add that Texas twang when needed. She is backed up by a terrific trio—Musical Director John Ballinger on guitar and keyboards, Ray McNamara doing a stellar job on percussion and Mark Sims on bass.
Three Clubs Stage Room, 1123 N. Vine St. in Hollywood. Ends June 29. www.hollywoodfringe.org