John Lennon and Yoko Ono seemed to be soul mates, but not to fans of The Beatles. This conundrum is explored in the Hollywood Fringe Festival musical Rock & Roll's Greatest Lovers. The show is a 60 minute production of selected songs from a full play that features the lyrics of Anzu Lawson who also wrote the book for the show as well as the music with Joerg Stoeffel. It's an intriguing look behind the scenes of these two rock and roll icons and dedicated pacifists. This viewer would be interested in seeing the full production.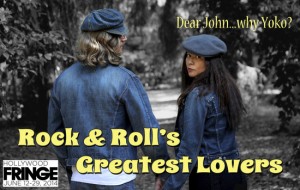 Nell Teare directs a large cast in the fast moving panorama that begins with Ono surviving the bombing of Tokyo during World War II and developing her antiwar creed with "I Know War." The breakup of The Beatles is foreshadowed in "About the Money," an insightful look at art and commerce. John and Yoko meet cute in "White Ladder" when he inadvertently eats an apple that is part of her art installation. There are some fine ballads and some great ensemble numbers in the show.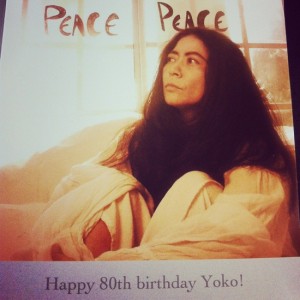 Lawson herself portrays Yoko and she not only has a powerful rock voice, she has a legit voice that really delivers and shows her range. Tom Mesmer makes a great Lennon and together they blend perfectly as they did in real life.
Lillian Theatre, 1076 Lillian Way in Hollywood. Ends June 28. www.hollywoodfringe.org