Vanity Theatre is alive and well on the Los Angeles Theatre Scene, circa 2016. The latest example, and one of the worst this reviewer has ever endured, is Gardel's Tango, written, directed and produced by John R. Lacey at the Zephyr Theatre. If ever a show needed another pair of eyes and ears and a theatrical flair, it's this one. The incompetence of Lacey's writing and fact checking is only outshined by the incompetence of his direction. Scenes just meander on and on without much point until they finally just stop and the actors stumble off stage. There is often not much sense to the entrances, exits or staging. The acting would be laughable if it weren't just so baldly poor. One character, Maestro, the premiere tango singer in Buenos Aries has no discernable accent. Another character, his niece, sounds like Donald Duck auditioning for The Three Caballeros with a bad Spanish accent. Two middle aged men unconvincingly portray young schoolboys in the opening scenes. It's like a bad Saturday Night Live skit gone really, really off-the-rails terrible.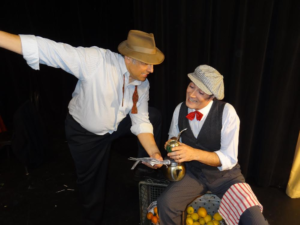 Anibal Silveyra and Agustin Coppola as schoolboys Gardel and Lepera (by Big White Bazooka Photography)
Carlos Gardel was a major star in Argentina, South America, Paris, Spain and the USA decades before Eva Peron. He is acknowledged as the most prominent figure in the history of tango with over 300 compositions to his credit, several of which are considered classics. This play does not do anything to burnish his reputation or further his legacy. Lacey sets Act One at the "Turn of the 20th Century" yet a character smokes filter tipped cigarettes which did not really appear until 1935. Another character wants to take an airplane flight to Paris but passenger flights didn't really begin until 1919. A character is Act One admits to being 15 yet when she appears in Act Two whish is set in Paris during the Roaring Twenties she is not yet 21. The entire act is filled with inaccuracies. Talking pictures and Charlie Chaplin's City Lights are referenced earlier than a scene announcing Rudolph Valentino's death. Valentino died in 1926; the first talking picture, The Jazz Singer, premiered in 1927 while City Lights was released in 1931. I will spare the actors by leaving them nameless if not blameless. I will state that Anibal Silveyra does have a good baritone and his infrequent singing brought some sense of what the real Gardel must have accomplished.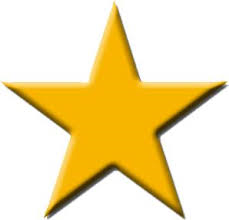 The Zephyr Theatre, 7456 Melrose Ave. in Los Angeles. Ends Dec. 18. 626-381-9797 or www.artful.ly/store/events/10033.