Well, dear readers, you'd think I'd learn, oh, yes, you think I'd learn. You'd think I'd learn to simply never trust any review on any Blu and Ray site, especially a certain site I loathe. But, between that and a few other legitimate critics I decided to take a chance on last year's adaptation of Agatha Christie's The Witness for the Prosecution (exactly how it is credited) from the BBC. Apparently this same team made an adaptation of And Then There Were None that everyone seemed to fawn over but that I now have no interest in seeing whatsoever. As you can probably figure out, this new Agatha Christie's The Witness for the Prosecution did not please me one or even two whits. In fact, I can go beyond that and just sum it up in one word. Terrible. Need two words? Beyond terrible.
So, let's just start at the beginning. You want to have the chutzpah to call something Agatha Christie's The Witness for the Prosecution, then don't make up the majority of the movie so that it has nothing to do with Agatha Christie. The adapter and writer is one Sarah Phelps, who somehow thinks she's better than Dame Agatha. Note to Sarah Phelps: You're not. Ms. Christie doesn't need your help. The teleplay is dreadful – all the additions are moronic. In the long supplement she tells us that she went back to the original short story and never read the play or looked at the Billy Wilder film. Well, really? Because in the short story the solicitor is called John Mayherne, yet in the teleplay he retains the name Christie changed it to for the play: John Mayhew. So, someone went back to the play or film or how would that someone just know the new name? She says all her additions came from little hints or lines in the story. So, a dry-as-dust cough in the short story becomes a hacking, obnoxious, and endless coughing up of blood because of World War 1 poison gas. She says the world of the story all came from the short story. Well, no. There is not a single mention of poison gas OR World War I. No, Ms. Phelps has kept the kernel of the story and created her own drearily told tale – it's more about Mr. Mayhew than Leonard Vole, a murder, a duplicitous wife and some surprising developments along the way. No, this story is about Mr. Mayhew and his wife and their son who didn't come back from the war and her resentment that her husband did come back. You know, I have no problem with that soap opera story but don't have the temerity to call it Agatha Christie's or The Witness for the Prosecution just because you keep Ms. Christie's central plot element. The only thing that works is the twenty minutes or so of the trial.
The thing just goes on and on, one dreadfully dull scene after another, filled with whispery acting and the awful coughing of Toby Jones (not poison gas but bronchitis we finally learn) – I don't blame him for coughing, mind you, given the amount of smoke they're pumping into every single shot and scene. It's not the 90s anymore, kids. And then there's the green. Green and smoke permeate every shot in the film, a haze of green – it's like watching Saw or any of those modern horror things. Agatha Christie didn't write horror things, you know. It's so dark and ugly and it is ineptly directed. Kim Cattrall plays Miss Emily French, the murdered woman. In the short story, the play, and the film, Miss Emily French is described (and played) as a lonely elderly lady, forty years the senior of Leonard Vole. Here Ms. Cattrall is asked to play an elderly lady who is in heat and yes, there's even a sex scene – it's all vaguely embarrassing. The big finish doesn't happen where it should, the courtroom, because once the verdict happens the film goes on and on for yet another thirty minutes. The big finish occurs in France and then after that the film goes on and on for another fifteen minutes while we watch the Mayhew plot unfold to its dreary conclusion – nothing to do with Miss Christie whatsoever. This is not Agatha Christie, this is Days of our Lives. And it did get rave reviews and I swear that in almost 98% of them it's as if the reviewer had no knowledge whatsoever of the short story, play, and more importantly, the classic film. If dreck like this can get raves then I don't know what. Transfer is superb if you like haze, green, and smoke. Highly NOT recommended by the likes of me. Blechhh.
Yesterday was a rather wacky day and not necessarily good wacky. We lost not one but two of our cast of the new musical I'm directing – one due to getting a more lucrative job and one to surgery. So, we're going to our backup choices now and hopefully they'll work out. I got around eight hours of sleep, answered e-mails and such, then went and had a cup of chicken soup, a tiny portion of mac-and-cheese, and a bagel, after which I went and picked up a few packages, then came home. I did some work on the computer, dealt with the casting craziness, and then sat on my couch like so much fish to watch not Agatha Christie's The Witness for the Prosecution.
After that, I went and auditioned two actors for Frederick Knott's Dial 'M' for Murder, and was home by eight-fifteen. Once home, I watched forty minutes of the low-budget film, I Bury the Living, starring Mr. Richard Boone and Mr. Theodore Bikel. This movie is severely creepy and quite effective for most of its running time. I'll say more when I've finished it.
After that, I got everything prepared for our new CD release announcement, which we'll do at midnight so I don't have to get up at six in the morning.  This has taken ten months to get approved – couldn't believe it, really and hopefully from here on in we can move these along a bit faster from this licensor.  Anyway, I love this score and am thrilled we're giving it its CD debut.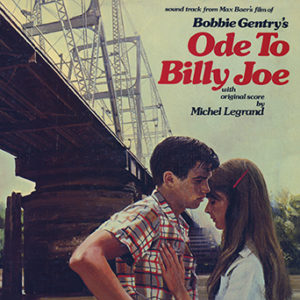 Today, I'll be up by nine-thirty, I'll hopefully print out a LOT of orders, then I'll mosey on over to LACC for a four-hour audition session, which I'm looking forward to. After that, I'll come home, then eat, then relax.
Tomorrow we have more casting for Dial 'M' for Murder and after that I think I can just relax. Sunday I'm excited to go visit Richard Sherman. Then we begin our long Kritzerland rehearsal week, callbacks, meetings and meals, and lots of other stuff.
Well, dear readers, I must take the day, I must do the things I do, I must, for example, have auditions, eat, hopefully pick up packages, and relax. Today's topic of discussion: It's Friday – what is currently in your CD player and your DVD/Blu and Ray player? I'll start: CD, chamber symphonies of Shostakovich, orchestrated from his string quartets by Rudolph Barshai – quite interesting and some wonderful music. Blu-ray, I Bury the Living. Your turn. Let's have loads of lovely postings, shall we, whilst I hit the road to dreamland, where I shall try to forget that I saw Not Agatha Christie's The Witness for the Prosecution.