Well, dear readers, I have photographs, I even have a few videos (I'll be sharing videos over the next few days as I upload them to YouTube).  So, let me just get yesterday out of the way so we can have notes for your viewing and listening pleasure.
Yesterday was okay.  I did get eight hours of sleep, then Kay Cole came over.  We basically just ran her patter from start to finish, just to get the energy back to where it needs to be – and it was really interesting for her, as the through line without the songs is so clear and straightforward.  I added a couple of tiny little things she liked, and then I finally fixed the one thing about her act that wasn't working and couldn't ever work until she was ready to go where she needed to go. And she is.  And it will be great.  Now, I'm going to say the following: Her show is at 54 Below on Wednesday August 8, at 7:00.  I have read and read and read and read about all these New York gatherings to see shows of any and all kinds.  So, I would like there to be one for Kay's show – she could use the support and it's a great show and she's amazing.  I'm putting the flyer right here, which has a discount code.  I'm looking at you FJL, and you elmore, and you ChasSmith, and whoever else is in New York right now.  Hoping you will all go.  Here's the flyer.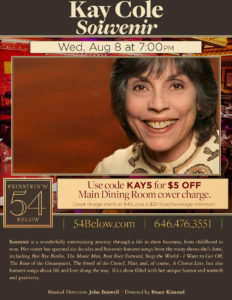 After we finished, we went to Barone's and I had the teeny-tiny personal pepperoni pizza, which, in essence is like eating a little less than two regular slices.  It was great.  I had their dinner salad, too.  After that, I came home and immediately finished choosing the material for the August Kritzerland and got everyone their music.  It's going to be a fun encore show, Cole Porter, but with about six new songs we didn't do before.  And only Sami was in that previous show.  So, that was a big load off.  Then I listened to music and got ready to attend the event I'd committed to. It was some panel thing about The Color Purple, and since I know absolutely zero about the musical it really wasn't of much interest to me.  It was two-hours and entertaining, but I was really ready to go home. 
When I returned, I began uploading videos to the Tube of You.  But I also received some fun photographs, so let me share those first.  These were all taken by Karl Sonnenberg, Kerry O'Malley's husband.  First, here I am introducing the show.
Here's Brent Barrett doing I Wanna Be Like You.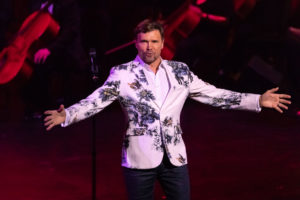 Here's James Singleton and Daniel Bellusci doing the Smash Flops Medley.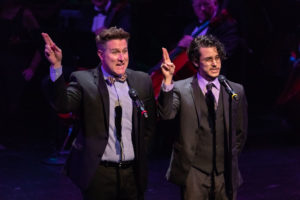 Here is ready to have her baby Carly Bracco.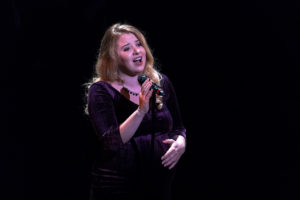 Here's Maggie Balleweg and Autumn Jessel.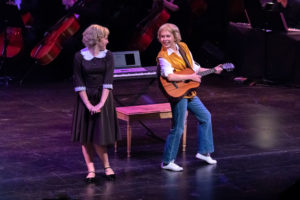 Here's Adrienne Stiefel.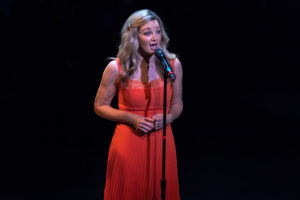 Here's Johnny Whitaker.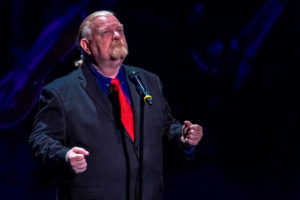 Here's Robert Yacko.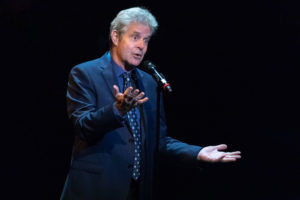 Here's Keala Settle.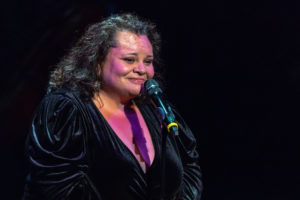 Here's Linda Hart.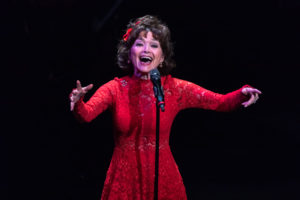 Here's Shannon Warne.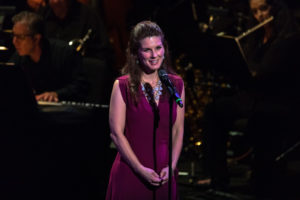 Here's Kerry O'Malley.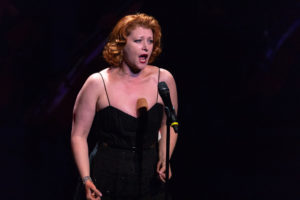 Here's Peyton Kirkner.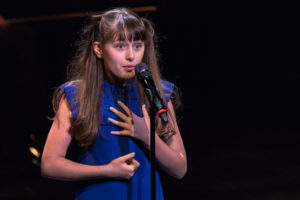 And now, some videos.  To start, here is our opening number.
Here's Peyton Kirkner's Shermanized Words Medley.
Here's Let's Get Together with Maggie Balleweg and Autumn Jessel.
Finally, here's Sami doing the Al Sherman song, Comes Along A Love.
More coming. Today, I can maybe relax a little, but I'll also eat, hopefully pick up some packages, and then I kind of need an immediate major miracle or there will be hell toupee.  I have managed to go almost six months without the need of a major miracle, but now we need one in spades, so send your most excellent vibes and xylophones.  I'll figure out a show order and write whatever new commentary I need to.  And then I'll relax.
The rest of the week is meetings and meals, meals and meetings, going to things, and hopefully getting a tiny bit of ME time in.
Well, dear readers, I must take the day, I must do the things I do, I must, for example, relax, eat, hopefully pick up packages, do a show order, write, hope for a major miracle, and relax.  Today's topic of discussion: I should think you can discuss the photos and videos in these here notes.  Let's have loads of lovely postings, shall we, whilst I hit the road to dreamland, happy to have provided notes for your listening and audio pleasure.