Well, dear readers, I am sitting here like so much fish listening to the Bernard Herrmann soundtrack to Twisted Nerve because I am feeling pretty twisted right now, which is, perhaps, a lot of nerve, but that is the way the cookie crumbles, to use an aphorism from olden days.  I ask you, what other daily blog on all the Internet has the word aphorism in it today? I venture to say none and therefore I have ventured to say none.  A thought just crossed my mind and my mind has beaten the living daylights out of the thought because you simply do not cross my mind.  In any event, a thought just crossed my mind – can you imagine a stranger coming upon today's notes, someone who does not know anything about this here site, reading this blather and trying to figure out if they've lost their sanity or if I've lost mine?  That makes me chuckle, actually.  But if there are any new to us dear readers out there in the dark, this is the humor portion of the notes, or should I rather put it the purported humor portion of the notes, or as our friends across the pond would say, the humour portion of the notes.  I was, for example, most amused by this entire paragraph and I am grateful for any amusement that comes my way these days.  Aphorism.  There, just wanted to say that again.  What the HELL am I talking about?  Don't I have some notes to write?  I do and I shall, not necessarily in that order.
What can I say about yesterday that hasn't already been said?  Well, everything, since I haven't said anything about yesterday. I got about seven hours of sleep thanks to the alarm not going off, which was a good thing because I didn't fall asleep until after four and then was awakened by the evil tree trimmers doing their loud work at eight-thirty in the morning.  I thought they had a lot of twisted nerve, frankly.  I slept sporadically for a few more hours, then I got up sporadically, no mean feat.  Then I answered e-mails using several aphorisms in pithy ways.  Then Doug Haverty and I went over our perks, created some more and now we have twenty-one perks to begin with and we have several to add during the campaign, just to keep it fun and exciting.  There are, in fact, some really cooliscious perks that even some of you dear readers might be interested in.  Then I went and had a sandwich and a few onion rings at Corky's, then came right back home, having ascertained there was neither mail nor packages.  I pretty much laid low for the rest of the day.  I got all twenty-one perks entered, which took most of the afternoon.  Then I had a nice telephonic conversation with an old friend and performer I've worked with a lot, Alet Taylor. 
Then I listened to some music for a while, thought about a show order but didn't actually do one, and then thought about watching a motion picture but didn't actually watch one, and basically just relaxed and laid low and listened to a wide assortment of music.  I made a little pasta with butter at some point and that was good.  I'm sure I did some other things but I haven't a clew as to what they might be.
Today, I shall lay low unless a miracle or three happens, which I'm praying will be the case because if it isn't the case I will have to whip out a whole carton of aphorisms, baby, and you know I will.  I'll eat, hopefully pick up packages, do a show order, write more liner notes, maybe start writing the commentary, and perhaps watch a motion picture.
I'm not at all certain what the weekend holds, but hopefully I'll finish all writing, and speaking of writing, I'm continuing to make notes on the book I may or may not care to write come January 1.  I have one non-fiction idea that I like quite well, but I also have an Adriana book ready to go should I want to revisit that.  We shall see.  Then next week is very busy – more casting, a work session for the Kritzerland show and lots of meetings and meals, that is if I survive this damn mess o' stuff bombarding me.  But this always cheers me up a bit.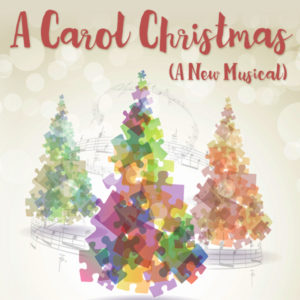 And so does this.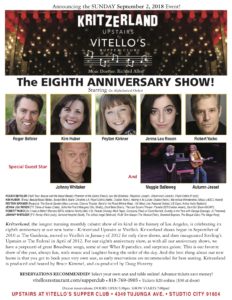 Well, dear readers, I must take the day, I must do the things I do, I must, for example, lay low, pray for a miracle or three, eat, hopefully pick up packages, do a show order, write liner notes and commentary, and relax.  Today's topic of discussion: It's Friday – what is currently in your CD player and your DVD/Blu and Ray player?  I'll start – CD, endless things.  Blu-ray, more Twilight Time goodies.  Your turn.  Let's have loads of lovely postings, shall we, whilst I hit the road to dreamland, happy to have used the words aphorism and twisted nerve all in the same notes.