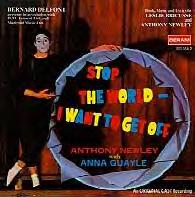 The monthly Kritzerland cabaret concerts, produced and hosted by Bruce Kimmel, are in their eighth year. Show number 93 took place Upstairs at Vitello's (serving great Italian food and a Tiramisu to absolutely die for whether it's your birthday or not) in Studio City on Sunday, November 4. For only the second time in those 93 outings was the format changed from the usual–Kimmel introducing each song and performer with some background on the tune or the show it was written for. The 93rd Kritzerland was a concert version of a musical revue Kimmel created five years ago for Pacific Resident Theatre in Venice. Pure Imagination featured the amazing product produced by the songwriting duo of Leslie Bricusse and Anthony Newley. Kimmel introduced the evening by telling the enthusiastic audience about his discovery of the songwriters, their first two ground-breaking musicals and how his career gave him the chance to recreate Newley's roles. Then he sat down and enjoyed the musical nirvana with the rest of the audience.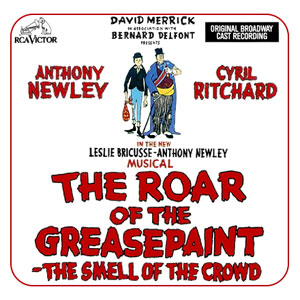 The Bricusse/Newley duo first surfaced in 1961 in England with Stop The World–I Want to Get Off. They followed it three years later with The Roar of the Greasepaint–The Smell of the Crowd. It's amazing to think how many songs that are now considered classics came from the scores of those two shows. We are lucky to leave a new musical today humming the score or remembering the lyrics to at least one song. Their third and final musical collaboration resulted in 1972's The Good Old Bad Old Days, a flop that still produced a few memorable tunes. A lack of a hyphen in the title might have spelled their doom.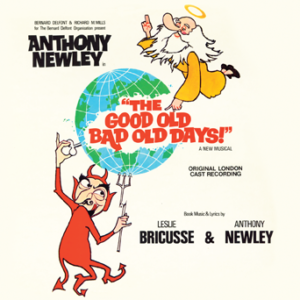 The duo also branched out to film with the score for Willy Wonka and The Chocolate Factory. Together and singly they wrote songs for Doctor Doolittle (Rex Harrison not Eddie Murphy), Peter Pan (Danny Kaye and Mia Farrow not Mary Martin), Goodbye Mr. Chips (Petula Clark not Greer Garson). On his own, Newley created the rarely and barely seen cult film musical Can Heironymus Merkin Ever Forget Mercy Humppe and Find True Happiness? which featured a Playboy centerfold, Milton Berle as Satan, George Jessel as a Borscht Belt joking Angel and Joan Collins singing. What I wouldn't give to hear her croon "Chalk and Cheese" once more.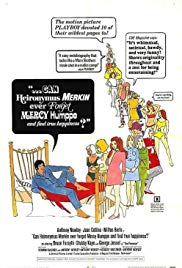 Kritzerland's fearsomely talented foursome delivered the goods with the over two dozen songs they performed. Another rarity for a Kritzerland evening—group numbers starting with the opening title song which was in the Willy Wonka film and closing with the title song from The Good Old Bad Old Days with a few others sprinkled throughout. Young Hadley Belle Miller deftly handled the youthful vigor of a put-together of "Isn't Enough" and "That's What It is to Be Young," both from Roar. She also held her own in the give and take one-upmanship of "Where Would You Be Without Me" with Laura Wolfe. Wolfe did a lovely job of "Look at That Face" in a duet with Marc Ginsburg who countered with the dreamily optimistic "My First Love Song." Wolfe delivered a humorous and very un-Shirley Bassey interpretation of "Goldfinger"—who remembered these guys wrote those lyrics? Wolfe proved she could power through a song like "Who Can I Turn To? as well as quietly deliver the pure heartfelt emotion embodied in "You and I," possibly Bricusse's simplest and best love song.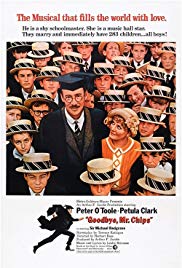 Ginsburg once again proved to be a master of all he attempts. He knocked "What Kind of Fool Am I?" and "The Joker" out of the park and he had a fun time throwing leftover Halloween goodies to the audience as "The Candy Man." New to Kritzerland and a real find is Robert Collins who wowed the crowd with his powerful rendition of "Feeling Good". He showed he could go uptempo just as easily with "Gonna Build a Mountain" and "Once in a Lifetime." Why does no enterprising theatre group produce Stop and Roar? There are minimal sets and costumes involved and both shows have small casts. Ginsburg would make a great Littlechap as well as Cocky, Collins already proved he has the pipes for Roar. Wolfe should be able to easily morph into all the women in Littlechap's life. Miss Miller might be a bit young yet to be the object of Cocky's "My First Love Song" but she should be a good fit as one of those mischievous Urchins so devoted to Sir.
Richard Allen did his usual masterful job on piano and keyboards accompanying the singers through a really great evening of really great tunes. How could anyone not love a show that ends with the cast leading an audience sing-a-long of "Oompa-Loompa-Doompa-De-Do"?