Well, dear readers, I am sitting here like so much fish, listening to music after a relaxing day off, during which I relaxed and had a day off.  I got nine hours of sleep, so that was nice.  I inadvertently left the heat on, which I should not do as it causes me to wake up very congested, but I got over it relatively quickly.  I answered e-mails, had some telephonic calls, and dealt as best I could with a few things causing me stress right now, which I do not need.  I did call SAG/AFTRA on the off chance they were in and they were.  Unlike the terse lady from last week, the guy I spoke to was very understanding and put in for the replacement check immediately.  He said it's usually three to four business days, which isn't thrilling, but it is what it is and hopefully this one will arrive.  Let's see if we can add the photos that wouldn't add yesterday.  And voila!  Here is our cast getting ready to record the opening number.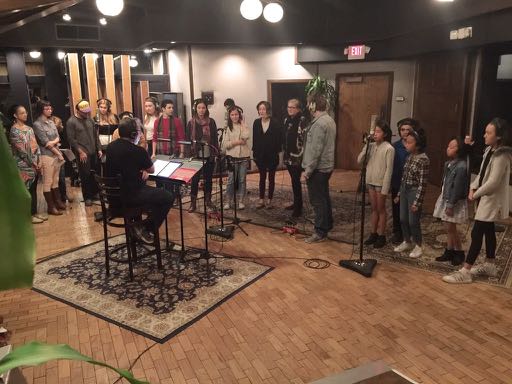 Here are the authors of the musical.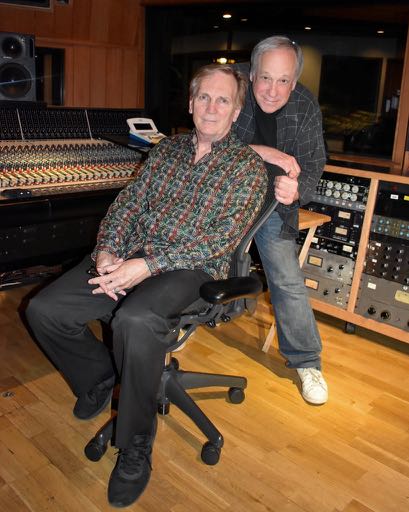 Here's li'l ol' me with li'l young Peyton Kirkner and Savannah, who plays her mom in the show.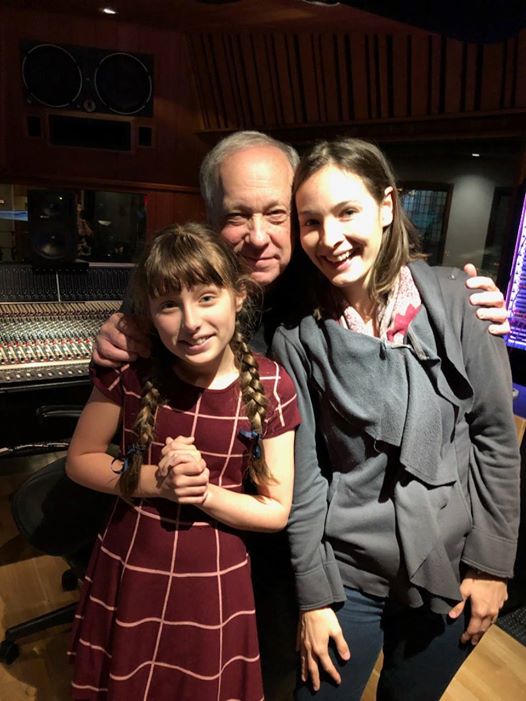 Here's our leading lady, Hartley Powers.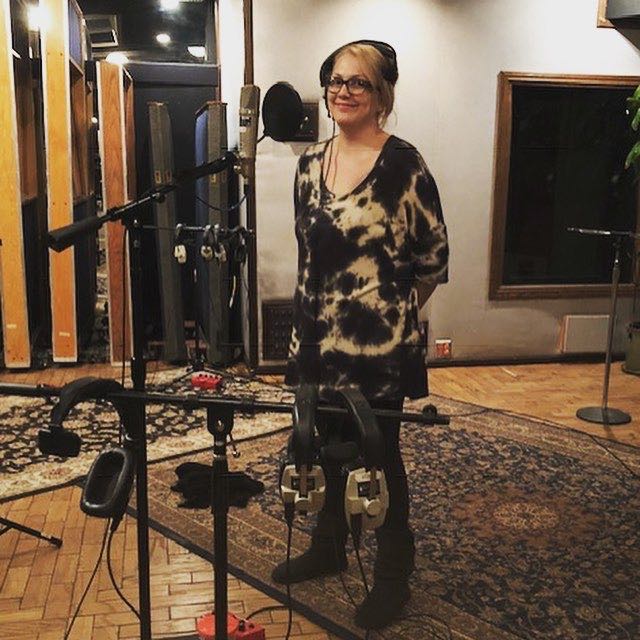 I picked up the one little package that had arrived on Sunday, came home, and then Grant Geissman and I went to Islands for lunch.  I had my usual Big Wave with cheese and fries.  But unlike most times I'm there, I didn't avail myself of the bottomless fries – I ate what came with the burger and it wasn't all that much, so that was good.  The burger was great, as always.
Then I came home, listened to music whilst nosing around the Internet but mostly just relaxing.  At some point I decided to sit on my couch like so much fish.
Last night, I watched a little documentary on Leon Vitali, the man who worked with Stanley Kubrick for decades.  It was interesting and our very own Nick Redman was in it.  I supped with Mr. Vitali and other guests when Nick and his ever-lovin' Julie had a dinner party.  I liked him very much.  It's ninety minutes long and moves at a steady clip.
After that, I listened to more music.  Some Charles Ives, whose music I don't much cotton to, but when it's conducted by someone good I can at least get through it and enjoy it on some level.  Also heard a two-CD set called The Berlin Project with a lot of interesting Kurt Weill on it as well as a lovely piece by a composer I'm fond of, Franz Schreker.  And that was basically it for the day and evening.  Sounds boring and it was and was just what the doctor ordered.  Oh, and I had a lovely telephonic conversation with Elizabeth Sherman.  I think she and hubby Richard will be attending our opening night.
Today, I'll deal with stuff I probably don't want to deal with and then I have a noon o'clock lunch meeting.  Then I'll hopefully pick up some packages, and then I'll come home and do a few things. I'll mosey on over to the theater around six.  Cast arrives at six-thirty and I'll run a couple of things, and then we have our final dress/tech at eight with an invited audience.  Have no idea how many people will show up.
Tomorrow is more of the same and then we play the first of our two previews. Thursday is the second and final preview, and then we open our show on Friday night, but the entire weekend is being called opening weekend, so that will be fun.  I know as of four days ago there were only thirty seats left so I'm hoping it's sold out.
Well, dear readers, I must take the day, I must do the things I do, I must, for example, deal with stuff, have a lunch meeting, hopefully pick up some packages, do a few things, and then do our final dress/tech at eight.  Today's topic of discussion: What are your favorite films of Stanley Kubrick?  Let's have loads of lovely postings, shall we, whilst I hit the road to dreamland, happy to have had a relaxing day off.