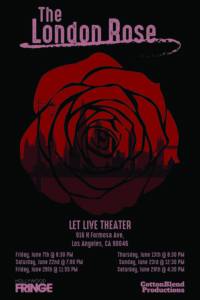 Mia E. Cotton's The London Rose is another well-intentioned musical being given a workshop production at this year's Hollywood Fringe Festival. Once again, good intentions—bringing media minorities into the spotlight—only carry the project so far. Cotton may have stretched herself too thin, acting as writer, composer, musical director and accompanist—in creating this two-act, two-hour plus musical with 16 songs plus reprises and a cast of 13. It's an interesting premise—a transgender (female posing as male) Edward (Oliver Rotunno) returns to 1895 London on the cusp of the verdict in Oscar Wilde's trial for gross indecency. With the recent death of his parents, Edward feels confident enough to return after ridding himself of his former life as Emily. Edward takes back his family home from John Collins (James Thomas Miller) with the aid of the streetwise Lee (Leo Ayala). Edward soon finds himself attracted to the independent Rosanna (Ember Everett), who is busy deflecting an engagement to Collins.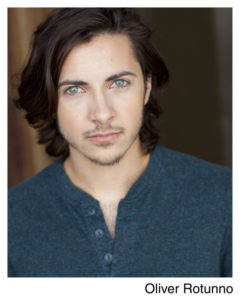 The plot continues to escalate, although the characters are not really well developed, as more and more truths are hidden until the conviction of Wilde sets all of London's rebels on the run from imprisonment for their non-Victorian behavior. The London Rose contains too many characters and too much plot for a clear concise thru line. There are too many scenes and director Julie Ouellette is more traffic cop than a formative second set of eyes.

Ember Everett
The tunes, all played by Cotton on a keyboard, sound similar. Her lyrics for the most part are mostly scored dialogue. There are two numbers—"Happy" and "Until Then"—where the lyrics are more lyrical than pedestrian. The voices are passable but even though the music isn't that challenging, only Everett proves to have the musical chops to deliver the songs. I am afraid The London Rose wilts more than blossoms as now envisioned.


https://www.hollywoodfringe.org/projects/5604