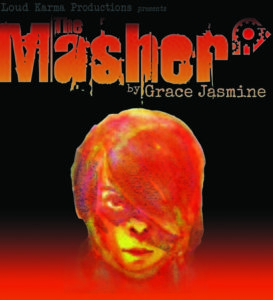 During an orientation seminar, a stressed out Supervisor Jackson (Megan Rees) is trying to enforce discipline and get a message across to the three new hires at the Refuse Recycling plant in Bakersfield. They are to follow procedure and not ask questions. They have each been hired to work a different eight-hour shift at the plant that seems to process 24 hours a day. All they are really required to do is press the button when it glows green once an hour. They are to ignore any disturbing sounds they may hear above the happy tune that plays whenever the button is pushed.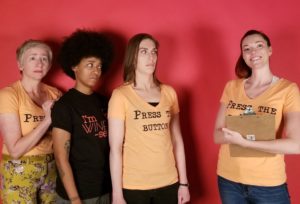 Cindy Lopez, Morgan Aiken, Allana Matheis and Megan Rees
The new hires are a diverse lot. Tae (Morgan Aiken) is a young lesbian firebrand while Doris (Cindy Lopez) is a relatively new widow after a long and loving marriage. Cassandra (Allana Matheis) has the most baggage, mainly keeping herself and her children out of the clutches of her violent husband who seems to consistenly ignore a restraining order. Slowly the women, who seem to spend an inordinate amount of time together even though they work consecutive shifts, discover the cause of the screaming generated by their button pushing.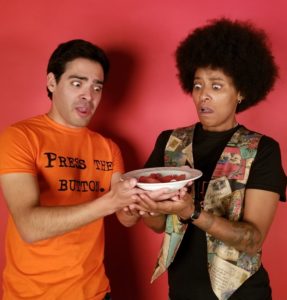 Blake McCormack and Morgan Aiken
Grace Jasmine's The Masher is a #MeToo era revenge fantasy tale. It's an interesting approach to the familiar theme of spousal abuse/domestic violence. Jasmine does double duty as director and keeps the momentum flowing to the final revelations and she uses the small confines of Studio C well. Her cast, which includes Blake McCormack as a helpful security guard as well as the abusive husband, flesh out their roles. Lopez adds some much needed humor as the older woman learning new skills who sees freshly baked cookies as an answer to most situations. The Hollywood Fringe Festival is a good place to test such material as contained in The Masher. Get it up in front of an audience and see what works and what does not. There is a good nucleus of a play here that needs refinement and a better sense of logic.


https://www.hollywoodfringe.org/projects/5726