Well, dear readers, this month is flying by, like a gazelle who understands how reality TV works.  I, myself, worked in that arena for several years. The most fun thing was to sit in a room and watch the fiction being pitched because the reality of what we had was a bore, so big moments had to be manufactured.  And for an ongoing series, the biggest of the big moments always were always saved for the series finale, some shocker turn of events that would have people talking about nothing else for days.  No matter that it was all manufactured and in the new season wouldn't amount to much, it was all about winning the time period and getting everyone to talk about nothing else, a hat trick, as it were.  And it's especially important if the show is floundering or has gone off the rails.  Then the cliffhanger becomes the ultimate distraction from what's gone before, and everyone forgets all that because the new revelation is so astounding that that is IT.  It's interesting to ponder how that all works, and I recommend it, especially if you happen to be aware of anyone who came from reality TV and is now in another line of work, but perhaps applying that playbook.  Yes, reality TV – I remember it well and sometimes I'm just reminded of it all of a sudden, don't know why, really.  Why the HELL am I talking about reality TV?  What has that to do with the price of kale?  Otherwise, I'm sitting here like so much fish, finishing up the incredible symphonies of one Heitor Villa-Lobos – so enjoyable and such amazing music.  I'm very dry.  I mean, my mouth feels dry and I keep wanting to drink more carbonation, which is the only thing that seems to wet my whistle, as it were.  I've been doing water, as I've already had two-and-a-half Caffeine-free Diet Cokes, but water never quenches my thirst, if you must know and you must know because dear readers thirst for this type of ephemera can never be quenched. I may have to have another swig of carbonation.  I wish I had some Diet ginger ale or 7-Up here, because that does the trick even better and even better would be some Diet Dr. Brown's black cherry cola – THAT does the trick best of all.  I'm sure there is some logic to this paragraph, but I don't have a clew as to what that logic might be.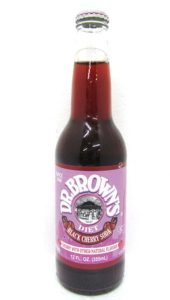 Yesterday was a fine day for the most part.  I was up at seven or thereabouts after only four hours of sleep, decided I would brave the bank, so just stayed up, doing things that needed doing.  I went to the bank at ten and was happily surprised that there was no line outside, a first since the madness began.  I went right in, there were just three people ahead of me and I was to a teller in five minutes and thankfully that went smoothly, and I was out of there about three minutes later.  The hours have been ten to four with no Saturdays, but that apparently changed yesterday and it's back to nine to six and four hours on Saturday, so that's good.
Once home, I did a few more things, then decided to go back to bed, which I did, and got another two-and-a-half hours of sleep, so that was good.  Once up again, I answered e-mails, then couldn't decide on food, no matter how many things I looked at on Grubhub.  I got a nice surprise text with some good news, then decided to go to Gelson's.  I ended up getting silly stuff – two chicken strips, a bit of creamed spinach, a bit of stuffing, some shrimp for shrimp cocktail, and then more hot dogs and buns for the weekend.  I came home and ate the hot stuff, after which I sat on my couch like so much fish.  Speaking of hot stuff, it was 99-degrees yesterday, and pretty unbearable.
Last night, I watched a motion picture on Blu and Ray entitled Young and Innocent, which was not a film based on my life, but an early Alfred Hitchcock film.  I've always enjoyed it – it's rarely mentioned with the best of his early output, but I put it right up with the big three – The Man Who Knew Too Much, The 39 Steps, and The Lady Vanishes.  I love Nova Pilbeam in this film (she was the child in The Man Who Knew Too Much), and it moves along very quickly and has several great Hitchcockian set pieces.  It's a good thing the film isn't on young people's radar or they would try to cancel it immediately – in fact, their precious little unable to understand context head would explode.  If you've seen the film and remember the band at the end, you'll know whereof I speak.  Anyway, I just had a grand time watching it and the transfer, after years of public domain horrors, was very nice.  It's a region B Blu-ray, however, so you must have a region-free player.
After that, I had the shrimp cocktail stuff and that was very filling and good.  There was nothing I had that was problematic, calorie-wise, and even if I inflate everything beyond the count I found when I Googled, the most it came out to was 800 calories.  Then I did a brisk 2.5-mile walk and burned some of that off.  The rest you know.
Today, I'll be up when I'm up, I'll do whatever needs doing, I'll hopefully pick up some packages, I'll eat something (perhaps two beef tacos from Casa Vega, always a treat), I'll probably need to put gas in the motor car, and then I'll watch, listen, and relax.
The weekend will be doing stuff for the Backstage at Kritzerland online thing for October and continuing to figure out who the November guests will be and choosing the last of the songs.
Well, dear readers, I must take the day, I must do the things I do, I must, for example, be up when I'm up, do whatever needs doing, hopefully pick up packages, eat, put gas in the motor car, and then watch, listen, and relax.  Today's topic of discussion: It's Friday – what is currently in your CD player and your DVD/Blu and Ray player?  I'll start – CD, Villa-Lobos.  Blu-ray, I think I'll re-watch The Lady Vanishes, The 39 Steps, and The Man Who Knew Too Much.  Your turn. Let's have loads of lovely postings, shall we, whilst I hit the road to dreamland, pondering how real life sometimes seems to resemble reality TV.