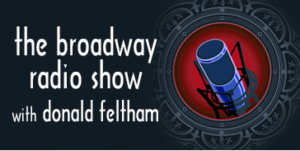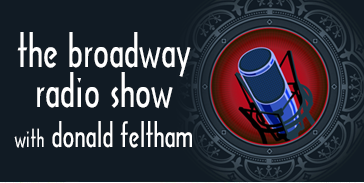 THE BROADWAY RADIO SHOW with Donald Feltham is a radio program presented right here on Haines His Way by Kritzerland.

PUTTING IT TOGETHER: The Boys From Syracuse

Show Tunes on the Air with Vic, Johnny & Billy
DIVA Shout Out: RUTHIE HENSHALL
[TITLE OF SHOW] – Musical Title Songs
Putting It Together – CALL ME MADAM
BRUCE KIMMEL on the latest Kritzerland releases
Purchase the new Kritzerland CDs here!
AT THIS THEATRE – The Music Box: Celebrating 100 Years!

FABULOUS FLOPS of The 1960's – Part Two with MARK ROBINSON
Visit Mark's Website & Purchase His Books!
ROBERT BANNON has some Unfinished Business

Get more info on Robert & purchase tickets for his shows here!
Buy the Unfinished Business album here!
SHOW TUNES on the Air with MARGARET, PEGGY & VICKI
NEW RELEASES for SUMMER 2021

Purchase Links:
Breathe – Studio Cast Recording
Osmond Chapman Orchestra – There's More Where That Came From
Veronica Swift – This Bitter Earth
Fangirls – World Premiere Cast Recording
Michael Ball – We Are More Than One
The Tree Of War – Studio Cast Recording
Rumi – Original Concept Recording
Laura Bell Bundy – Women of Tomorrow
In The Light – Studio Cast Recording
Jennifer Nettles – Always Like New
ELERI WARD chats about Sondheim & her new album A PERFECT LITTLE DEATH

Riding the Cyclone with KEVIN McCOLLUM & JACOB RICHMOND!

J. BRECKENRIDGE chats about Monotony & making music during the pandemic

FABULOUS FLOPS of The 1960's – Star Vehicles with MARK ROBINSON

THE BIG PARADE – Dominic McHugh on the Musicals of Meredith Willson

Tony Winner ROBERT L. FREEDMAN on Love, Murder & Broadway
DIVA Shout Out! ALISON FRASER
At This Theatre – The WALTER KERR, Celebrating 100 Years
RICK PENDER chats about The Stephen Sondheim Encyclopedia

Visit Rick's Website and Purchase the Book!
Covering Rodgers & Hammerstein with David Levy

Check out David's podcast all about The Muppets!
The MUSICALS of PARIS

FABULOUS FLOPS OF THE 1950's with MARK ROBINSON

Buy Mark's MUSICAL MISFIRES book here
A Conversation with JANE MONHEIT – Come What May

Purchase Jane's new album on her website
More SHOW TUNES ON THE AIR with Keely, Patti and Della!
JENNIFER ASHLEY TEPPER chats about The Untold Stories of Broadway, Vol. 4!

Purchase The Untold Stories of Broadway, Vol. 4
A Chat with KYLE TAYLOR PARKER

Purchase Broadway Soul, Vol. 2
The Best of 2020 – TOP TEN CAST RECORDINGS!
Purchase Links:
Anything Can Happen In The Theater
Rags Parkland Sings Songs Of The Future
The Best of 2020 – TOP TEN VOCALIST RECORDINGS!

Purchase Links:
Joel Harper-Jackson: So What Happens Now?
Lucie Jones: Live At The Adelphi
Bobby Conte Thornton: Along The Way
If you have comments or questions about The Broadway Radio Show, you can email Donald directly at feltham61@yahoo.com
Check back again for shows filled with many special guests, lots of showtunes, and quite a few surprises up our sleeves!