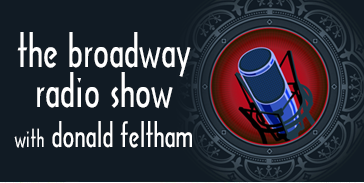 The Broadway Radio Show with Donald Feltham is a radio program presented right here on Haines His Way by Kritzerland.
The Newest Show: At This Theatre: THE PALACE
CHECK OUT THE ARCHIVES!
PUTTING IT TOGETHER: Carousel
Purchase the New Broadway Cast Recording of Carousel
I HATE MEN!
2017-2018 Broadway Season In Review & Tony Awards Preview!
New Releases for Spring 2018!
ODDITIES & CURIOSITIES of the Tony Awards
WEST END WOMEN
Purchase KERRY ELLIS: Golden Days
Purchase CARRIE HOPE FLETCHER: When The Curtain Falls
Purchase RACHEL TUCKER: On The Road
Purchase MEREDITH BRAUN: When Love Is Gone
Purchase LOUISE DEARMAN: For You, For Me
Purchase DURACK, HARRISON, DALLIMORE & RIX: Witches
COMING SOON: The Musicals on the Way to Broadway!
Interviewing MARIA CIAMPI about her musical KRIS KRINGLE
Look To The Skies!
New Releases for Winter 2018
BROADWAY JUKEBOX
ENCORES! ENCORES!: Celebrating the 25th Anniversary of City Center Encores
Beautiful Music Of Broadway
IN MEMORIUM: 2017
THE BEST OF 2017: My Top Ten Favorite Cast Recordings and some Honorable Mentions
A Chat With KYLE RIABKO
Purchase RICHARD RODGERS REIMAGINED
Purchase CLOSE TO YOU: Bacharach Reimagined – London Cast Recording
Celebrating MICHAEL FRIEDMAN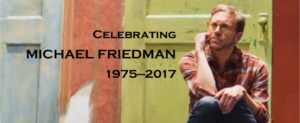 Purchase BLOODY BLOODY ANDREW JACKSON
 Follow us on Twitter @Bway_Radio_Show
If you have comments or questions about The Broadway Radio Show, you can email Donald directly at feltham61@yahoo.com
Check back again for shows filled with many special guests, lots of showtunes, and quite a few surprises up our sleeves!