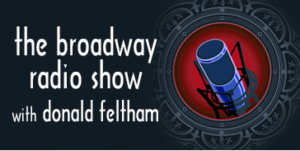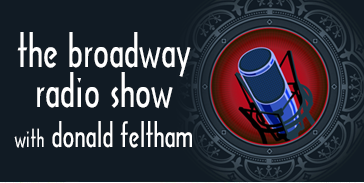 The Broadway Radio Show with Donald Feltham is a radio program presented right here on Haines His Way by Kritzerland.
The Newest Show: NEW RELEASES FOR FALL!
Purchase RENEE FLEMING: Broadway
Purchase GETTIN' THE BAND BACK TOGETHER
Purchase THE BEAST IN THE JUNGLE
Purchase THE BOY WHO DANCED ON AIR
CHECK OUT THE ARCHIVES!
PUTTING IT TOGETHER: Fiddler On The Roof
Remembering MARIN MAZZIE
SHOW TUNES IN 3's & 4's: Trios and Quartets
From The Archives: BETH KRAKOWER
Putting It Together: MY FAIR LADY

Purchase the New Broadway Cast Recording of MY FAIR LADY
Remembering Aretha Franklin: The Queen of Soul Sings Standards and Showtunes
The Interview: DAVID FRIEDMAN talks DESPERATE MEASURES
NEW RELEASES FOR SUMMER!
Buy SUMMER: The Donna Summer Musical
Buy SUTTON FOSTER – Take Me To The World
Buy ARIELLE JACOBS – A Leap In The Dark
Buy the LENA HALL Obsessed Collection
Buy JASON ROBERT BROWN – How We React and How We Recover
At This Theatre: THE PALACE
PUTTING IT TOGETHER: Carousel
Purchase the New Broadway Cast Recording of Carousel
 Follow us on Twitter @Bway_Radio_Show
If you have comments or questions about The Broadway Radio Show, you can email Donald directly at feltham61@yahoo.com
Check back again for shows filled with many special guests, lots of showtunes, and quite a few surprises up our sleeves!