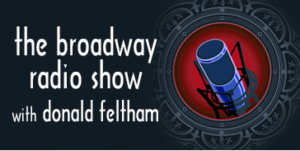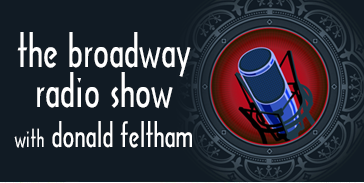 THE BROADWAY RADIO SHOW with Donald Feltham is a radio program presented right here on Haines His Way by KRITZERLAND!
Follow me:

SEAN PATRICK MURTAGH: 12 Favorite Show Tunes!
See Sean Patrick at Cabaretfest in Provincetown
See Sean Patrick at the Laurie Beechman Theatre in NYC

At This Theatre: THE VIVIAN BEAUMONT

SHOW TUNE CHANTEUSE
BROADWAY GOES POP! Part Two
CHITA in Her Own Words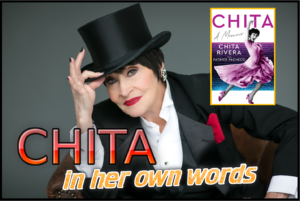 Purchase CHITA, A Memoir from Amazon
Catching Up With BRUCE KIMMEL
Remembering TODD HAIMES
MADAME CLICQUOT with Lisette Glodowski & Richard C. Walter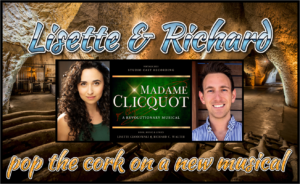 Links:
Madame Clicquot: A Revolutionary Musical
A Big Broadway Welcome
A Conversation with RYAN DONOVAN about Broadway Bodies
Purchase links:
New Releases for Winter 2023
THE ABBOTT TOUCH with Thomas Hischak
Purchase The Abbott Touch at Bloomsbury
Purchase The Abbott Touch at Amazon
NICOLAS & DESI: Our 12 Favorite Show Tunes
At This Theatre: THE MARK HELLINGER
THE SONDHEIM COVERS with David Levy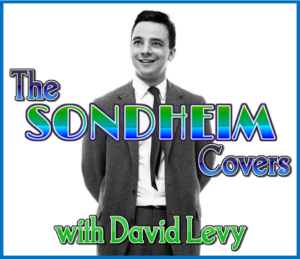 Check out the MUPPETURGY podcast!

STEP RIGHT UP! Musicals on the Midway
LIZ FLEMMING & ETHAN PAULINI on BABY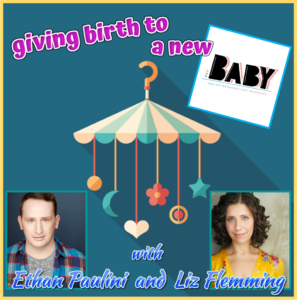 LINKS:
A Conversation with CASEEN GAINES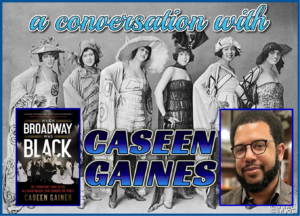 Purchase When Broadway Was Black at Amazon
MIA PINERO chats about Growing Up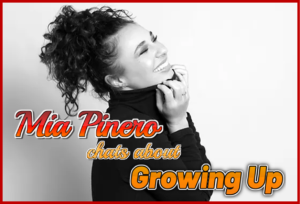 The Best of 2022: TOP 10 CAST RECORDINGS
The Best of 2022: TOP 10 VOCALIST RECORDINGS
DEBRA WARREN on ROBERT PRESTON: Forever The Music Man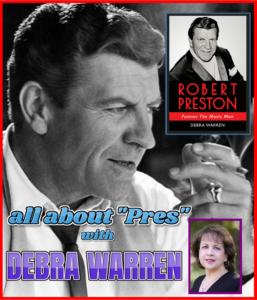 Purchase Links:
BONUS EPISODE!  LIZ CALLAWAY celebrates Sondheim
Check out Liz's website & purchase her new album!
Catching up with ELERI WARD
Purchase Keep A Tender Distance
Chatting with Will Reynolds & Eric Price about THE VIOLET HOUR
Check out The Violet Hour website
TED CHAPIN chats about Follies, Rodgers & Hammerstein, and More!
Purchase EVERYTHING WAS POSSIBLE
Chatting With SEAN PATRICK MURTAGH
Check out Sean Patrick's website
See Sean Patrick at The Green Room 42 in NYC!
DAVID PEVSNER is Unashamed!
Purchase DAMN SHAME from your local bookseller
Purchase DAMN SHAME from Amazon
ADAM ABRAHAM delves into Little Shop Of Horrors
Purchase ATTACK OF THE MONSTER MUSICAL
ANN KITTREDGE shares her 12 Favorite Show Tunes
Purchase or Stream Ann's album reIMAGINE
The Sondheim Review's PAUL SALSINI on SONDHEIM
Check out all of Paul's books!
CHRISTINE EBERSOLE on Life, Love, and Family
A Conversation with CELIA BERK
Stream or Purchase Now That I Have Everything
Musical Director DAVID O chats about Mr. Saturday Night and more!
Get the Mr. Saturday Night cast recording
Get the Soft Power cast recording
ELIZABETH WARD LAND sings Linda Ronstadt
ANDREW LYNFORD's 12 Favorite Show Tunes
Check out Andrew's radio show!
Tony Winning Producer JIM KIERSTEAD chats about Broadway & More!
Check out Kierstead Productions
Watch the Trailer for Borrowed
MARGARET HALL chats about GEMIGNANI
Purchase Gemignani: Life and Lessons from Broadway and Beyond
The STAGE ACTOR'S HANDBOOK with Michael Kostroff & Julie Garnye
Purchase The Stage Actor's Handbook
JEFF HARNAR: His Life in Sondheim's Words
MARK EDEN HOROWITZ on the Letters of Oscar Hammerstein II
The Letters of Oscar Hammerstein II
Out Of The Dark with MELISSA ERRICO
Discover & Purchase Out of the Dark: The Film Noir Project
If you have comments or questions about The Broadway Radio Show, you can email Donald directly at feltham61@yahoo.com