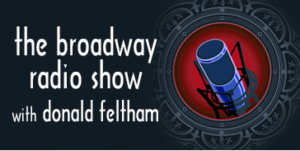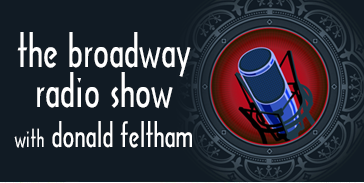 THE BROADWAY RADIO SHOW with Donald Feltham is a radio program presented right here on Haines His Way by Kritzerland.

TODD ALMOND wants A Pony for Christmas!
Check out Todd's website & buy A Pony for Christmas
Buy tix to see Todd (with Betty Buckley) at Chelsea Table + Stage!

Fabulous Flops of the 1970's with MARK ROBINSON
Purchase Mark's Magical Mice of Broadway!
When The Lights Are Bright Again with ANDREW NORLEN
Purchase WHEN THE LIGHTS ARE BRIGHT AGAIN and learn more here
KEVIN WINKLER chats about Tommy Tune
Purchase Links:
Catching Up With KAREN MASON
Purchase Karen's New Album – Let The Music Play
BARRY SINGER on 40 Plus Years of Musical Theater

Purchase Barry's Book at Amazon
COVERING BROADWAY 1950's STYLE with DAVID LEVY
Check out the MUPPETURGY podcast!

NEW RELEASES FOR FALL 2021
Purchase Links:
Lillias White – Get Yourself Some Happy
Carmen Ruby Floyd – Broadway, Jazz Me!
Falling in Love With Mr. Dellamort
At This Theatre: The NEDERLANDER, Celebrating 100 Years!
MAXINE LINEHAN answers the question What Would Petula Do?
Check out Maxine's site and buy the new album!
CELEBRATING 700 EPISODES with Special Guest SUSAN EGAN! 
Get more info on the Disney Princess Concerts
A Chat with GLORY CRAMPTON
PUTTING IT TOGETHER: The Boys From Syracuse
Show Tunes on the Air with Vic, Johnny & Billy
DIVA Shout Out: RUTHIE HENSHALL
BRUCE KIMMEL on the latest Kritzerland releases
Purchase the new Kritzerland CDs here!
ROBERT BANNON has some Unfinished Business

Get more info on Robert & purchase tickets for his shows here!
Buy the Unfinished Business album here!
ELERI WARD chats about Sondheim & her new album A PERFECT LITTLE DEATH

Riding the Cyclone with KEVIN McCOLLUM & JACOB RICHMOND!

J. BRECKENRIDGE chats about Monotony & making music during the pandemic

THE BIG PARADE – Dominic McHugh on the Musicals of Meredith Willson

Tony Winner ROBERT L. FREEDMAN on Love, Murder & Broadway
DIVA Shout Out! ALISON FRASER
RICK PENDER chats about The Stephen Sondheim Encyclopedia

Visit Rick's Website and Purchase the Book!
A Conversation with JANE MONHEIT – Come What May

Purchase Jane's new album on her website
JENNIFER ASHLEY TEPPER chats about The Untold Stories of Broadway, Vol. 4!

Purchase The Untold Stories of Broadway, Vol. 4
A Chat with KYLE TAYLOR PARKER

Purchase Broadway Soul, Vol. 2
If you have comments or questions about The Broadway Radio Show, you can email Donald directly at feltham61@yahoo.com
Check back again for shows filled with many special guests, lots of showtunes, and quite a few surprises up our sleeves!