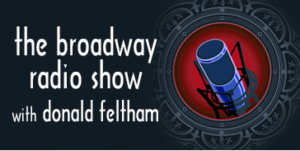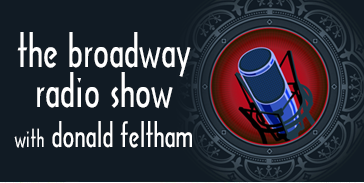 The Broadway Radio Show with Donald Feltham is a radio program presented right here on Haines His Way by Kritzerland.
The Newest Show: NEW RELEASES: Winter 2019
Purchase LUCY THOMAS: Premiere
Purchase EDEN ESPINOSA: Revelation
Purchase SONGS FOR A NEW WORLD
Purchase MATT CROKE: Only Dreaming
Purchase BULLDOZER: The Ballad of Robert Moses
CHECK OUT THE ARCHIVES!
Putting It Together: FOLLIES
Purchase FOLLIES 1971 Broadway
Purchase FOLLIES 1998 Papermill Playhouse
Purchase FOLLIES 2011 Broadway Revival
Listen to FOLLIES 2017 London National Theatre on Spotify
In Memoriam 2018
Remembering Song Stylist NANCY WILSON
My Picks: TOP TEN CAST RECORDINGS OF 2018
Purchase ERNEST SHACKLETON LOVES ME
Purchase EVERYBODY'S TALKING ABOUT JAMIE
Purchase SOMETHING FOR THE BOYS
Purchase SUMMER: The Donna Summer Musical
My Favorites: TOP TEN VOCALIST RECORDINGS OF 2018
Purchase Margaret Keys – The Gift Of Music
Purchase Shoshana Bean – Spectrum
Purchase Melissa Errico – Sondheim Sublime
Purchase Peter Joback – Humanology
Purchase Linda Eder – If You See Me
Purchase Louise Dearman – For You, For Me
Purchase Margo Seibert – 77th Street
Purchase Philip Chaffin – Will He Like Me?
Purchase Natasha Barnes – Real
Purchase Christine Andreas – Piaf: No Regrets
Putting It Together: ANNIE
The Interview: BRUCE KIMMEL chats about A CAROL CHRISTMAS
Purchase A Carol Christmas on CD
HOLIDAY TREATS: Gift Guide 2018
Purchase Michael Longoria's CD
Purchase Barbra Streisand's CD
BROADWAY TO MAIN STREET: A Chat With Laurence Maslon
Purchase the Book: BROADWAY TO MAIN STREET
ABIGAIL BENGSON chats about HUNDRED DAYS
Chatting With Philip Chaffin about his new CD "WILL HE LIKE ME?"
The Great 11 O'clock Numbers
A Conversation with MARGO SEIBERT
Purchase Margo's CD – 77th STREET
NEW RELEASES FOR FALL!
Purchase RENEE FLEMING: Broadway
Purchase GETTIN' THE BAND BACK TOGETHER
Purchase THE BEAST IN THE JUNGLE
Purchase THE BOY WHO DANCED ON AIR
PUTTING IT TOGETHER: Fiddler On The Roof
Remembering MARIN MAZZIE
Follow us on Twitter @Bway_Radio_Show
If you have comments or questions about The Broadway Radio Show, you can email Donald directly at feltham61@yahoo.com
Check back again for shows filled with many special guests, lots of showtunes, and quite a few surprises up our sleeves!